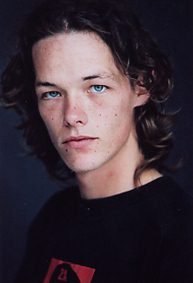 Jarl Benzon
(born September 22, 1976) is a Danish-born New Zealand actor who played various characters in
The Lord of the Rings
trilogy, including an
Elf
, an
Uruk-hai
, a
Rohan Soldier
, a
Rohan Stable Boy
, a
Gondorian
, a
Ranger
, an
Orc
, and a
Wildman
. He also worked as a stand-in for
Legolas
in or out of costume for the trilogy.
Filmography
Edit
Documentary
Edit
Ring*Con 2004 - 2004 - Himself
RingCon 2009 - 2009 - Himself
Behind the scenes
Edit
Jarl had also worked with Peter Jackson in King Kong and the first film of The Hobbit trilogy.
Jarl is the older brother of Jørn Benzon.
Notes and references
Edit
The Return of the King Premiere ParadeEdit
Miscellaneous
Edit
Autographs
Edit
Ad blocker interference detected!
Wikia is a free-to-use site that makes money from advertising. We have a modified experience for viewers using ad blockers

Wikia is not accessible if you've made further modifications. Remove the custom ad blocker rule(s) and the page will load as expected.